With the popularity of 3D printing technology , many of the things that are very tall in our impressions seem to be at your fingertips, and you can try them yourself with 3D printing , such as rockets. Have you ever thought about launching a rocket in your backyard? And that's one of XAIR-Robotics' visions, which have been working on developing experimental solutions and technologies for aerospace, including rockets that can be launched personally.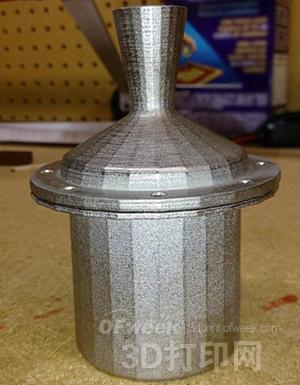 "We exist for innovation, and we are developing our first personal launch vehicle and electric aircraft through our own unique research department," the company founder Alex Kuehn declared in 2014.
Recently, the company built and tested the first 3D printed solid fuel rocket engine. This is a reusable design. The XAIR team is excited about the fact that they are still being revised to date so that they can meet the standards for publicly available sales. The XAIR team hopes to sell it to individual rocket enthusiasts in the future.
"This engine is our design iteration and testing that lasted more than nine months, and the crystallization of countless prototypes – in fact, this is our third modified 3D printing engine, and we have implemented it. Reusability. But when we officially release a product version that can be sold to the community of enthusiasts and rocket enthusiasts, it needs further improvement," Kuehn said.
Last month they launched their new rocket to the sky for the first time, and before that the XAIR team had experienced more than five test flight explosions and then returned to continue the design. According to the company, this 3D printed rocket engine is made of stainless steel. It is a Class 1 rocket engine and the largest flight without the approval of the Federal Aviation Administration (FAA). a rocket engine. They say that the flight economy of this 3D printing engine has increased by 97%, and the efficiency is 300 times higher than that of the average enthusiast.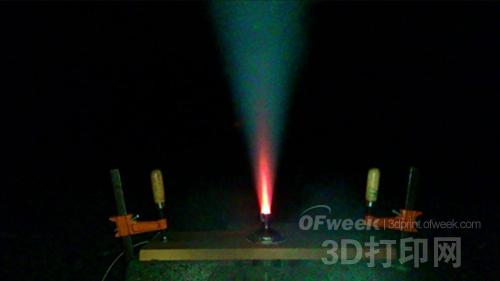 The Rockets still need weeks of testing, but their team has already achieved important milestones. In the future, the XAIR team plans to continue to improve on rocket propulsion, which means longer combustion times and controllable thrust levels.
Solid fuel engines have always been the focus of amateur rocket enthusiasts, but it is not easy to build this type of rocket. It has high requirements in many aspects such as mechanics, chemistry and dynamics. XAIR Robotics is also working on launch vehicles and atmospheric satellites.
Hand sanitizer is divided into two types: foam and Liquid.Hand Sanitizer Gel is a liquid hand sanitizer. The ingredients of the Hand Sanitizer Gel are consistent with Alcohol,Glycerol,Hydrogen peroxide and Sterile distilled water.The ingredients of the Hand Sanitizer Gel are consistent with Alcohol,Glycerol,Hydrogen peroxide and Sterile distilled water.
Hand Sanitizer Hand Sanitizer,Travel Hand Sanitizer,Hand Sanitizer Spray,Hand Sanitizer Bulk
ShenZhen Bri-Cloud Industrial Co.,Ltd , https://www.sobeautyhealth.com